Why Choose Us?
---
William G. Robison, DDS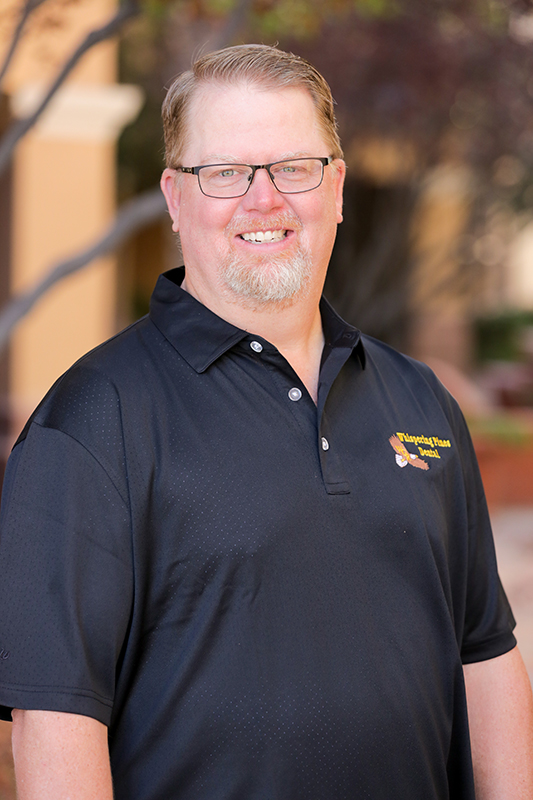 Dr. William Robison earned a Bachelor of Science degree in zoology from Brigham Young University, and then attended the University of Colorado School of Dentistry, graduating with his Doctor of Dental Surgery degree in 1999. Following graduation, Dr. Robison completed a one-year dental residency at the University of Nevada School of Medicine. He received a faculty appointment to the University of Colorado School of Dentistry after graduation, and was a faculty member and UNLV School of Dentistry. Dr. Robison is a member of the American Dental Association, Academy of General Dentistry, Nevada Dental Association, Southern Nevada Dental Society, Las Vegas Study Club, and Academy of LDS Dentists. He has lived in the Las Vegas area since 1973, but has been practicing in the area since January 2001. He continues to advance his education through monthly seminars, totaling 20-30 hours of continued education each year, and is certified in IV sedation.
As a dentist, Dr. Robison's goal is to develop long-term relationships with patients and their families by providing exceptional dentistry and using the most up-to-date procedures and materials available in dentistry in a comfortable environment. He says, "I believe that relationships are based on honest, trust, and accountability, and promise to do all in my power to accomplish idea oral health for my patients of every age. I am here to create and protect your greatest natural resource: your smile."
Dr. Robison and his wife of 22 years, Kim, have 5 children, Taylor, Whitney, Bryce, Zach, and Kate. His hobbies include spending time outdoors – hunting, fishing, and sports, especially watching his kids compete in their sporting events.

Meet Our Team
Our incredible dental team at Whispering Pines Dental is dedicated to making sure that our patients receive comfortable dental care, using the latest technologies and techniques to ensure that your treatments are high quality. We strive to create a relaxed environment and combine our enthusiasm for dentistry with many years of combined experience to meet your needs. Please visit or call our office today at 702-384-5070 to set up your appointment with Dr. William Robison, our skilled dentist in Las Vegas, Nevada. We look forward to getting to know you and caring for your smile!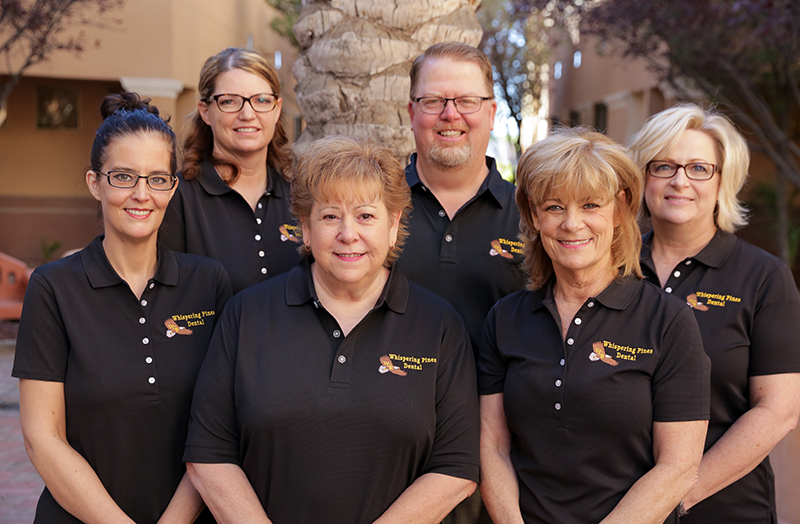 ---
Traci – RDH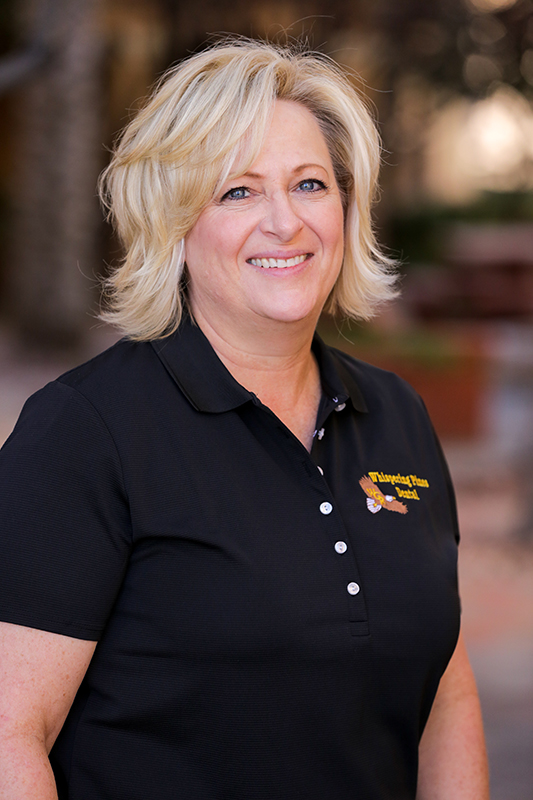 Traci is a native of Las Vegas, and has been with our dental team for 11 years. She graduated from
CSN
in 1996, and works hard to make patients feel comfortable and understand the importance of maintaining good oral health. Her favorite part of our practice is that our amazing team truly cares about our patients' dental health.
---
Debbie – RDH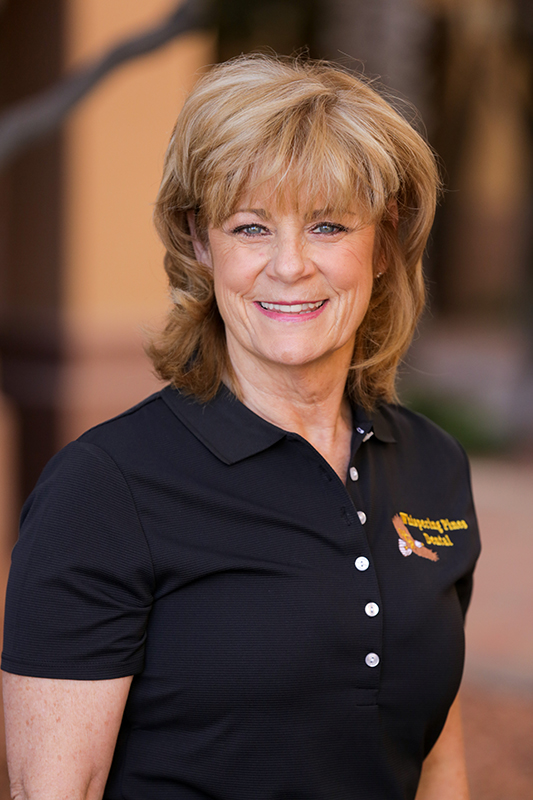 Debbie has been with Whispering Pines Dental for just over a year. She graduated from CSN Dental Hygiene Program in 1997, and earned a Bachelor of Science degree in dental hygiene in 2005. Debbie's favorite parts of our practice are the comfort level provided by our team, and our excellent teamwork. Her goal is to look out for her patients' best interests and provide them with a high standard of care to meet their needs and promote a lasting relationship.Debbie is a mother of three and a grandmother of four, and enjoys her children and grandchildren immensely. Her hobbies include travelling and outdoor activities.
---
Bridget – RDH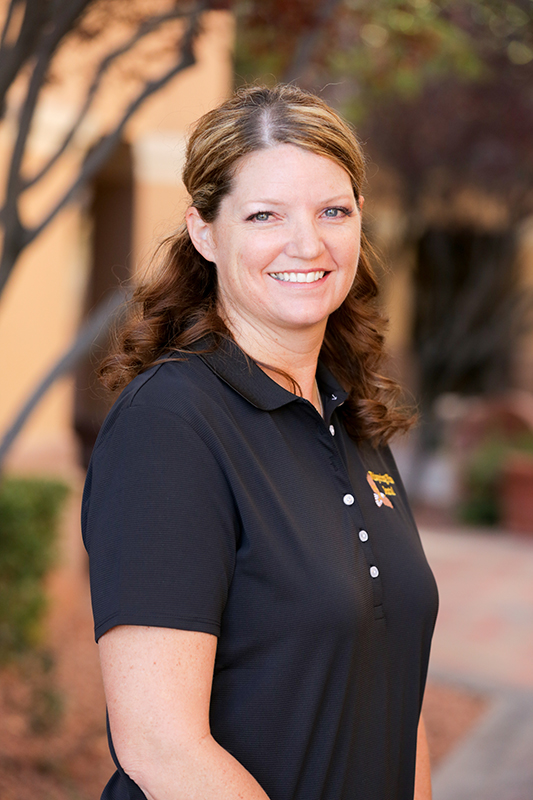 Bridget has been with our dental family for 15 years. She graduated from the
University of South Dakota
, and enjoys bringing a high level of comfortable care to our patients. Outside of work, Bridget enjoys travelling, reading, and hiking.
---
Destiny – Dental Assistant, CDA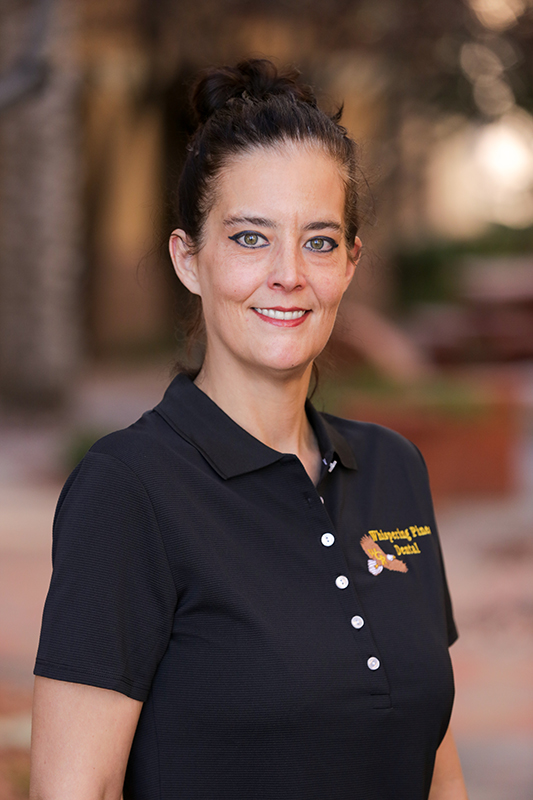 Destiny has been with our practice for 14 years. She graduated from *Nellis Airforce Base/
American Red Cross Dental Assisting
Program
in 1999, and has achieved various dental certifications through continuing education. She loves her great patients and co-workers, and keeps a positive attitude and a high level of professionalism. Destiny is always continuing her dental education. She says, "The skills and
competence level of our staff is second to none."
---
Georgia – Receptionist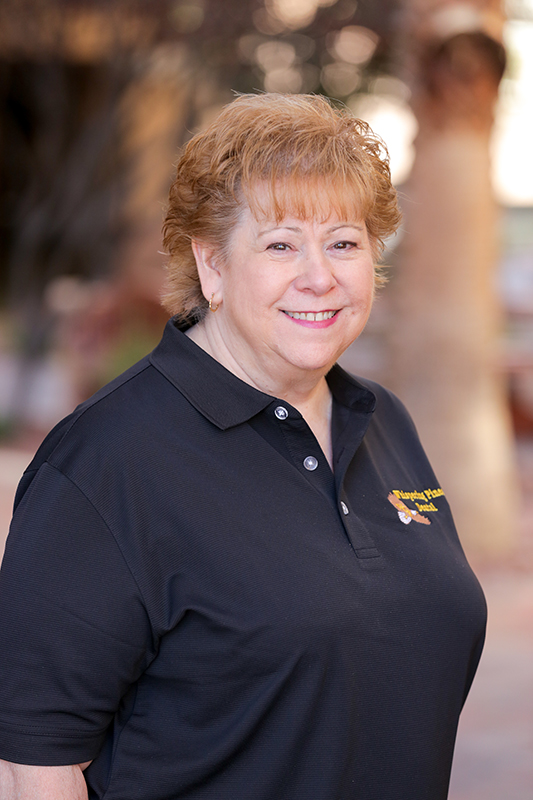 Georgia has been with Whispering Pines Dental for 5 ½ years, and has 45 years of experience in the dental field. She was trained in dental assistant in an office environment, and went on to become a registered dental assistant in California. After assisting for ten years, Georgia transitioned into administrative positions and taught dental assisting. Her favorite part of our practice is the positive work environment. As our front desk employee, Georgia is responsible for all administrative duties, from phone calls to collections. Her attention to detail does not go unnoticed. Georgia has lived in Las Vegas since 1992. She was born and raised in Southern California, and at age 40, decided a change of scenery was needed and chose Las Vegas for the close proximity to her parents. She hopes to move north when she's able to retire.